Brickyard Connect
Enhancing Brickyard Membership Inside & Out
Brickyard Connect is Brickyard's own platform, available as a web app or for Apple iOS and Android. To log in to our mobile app, join as a member or use the same membership credentials you use for the Brickyard Connect Web App. Take a look at some of the app's features below…
Apple App Store
Google Play Store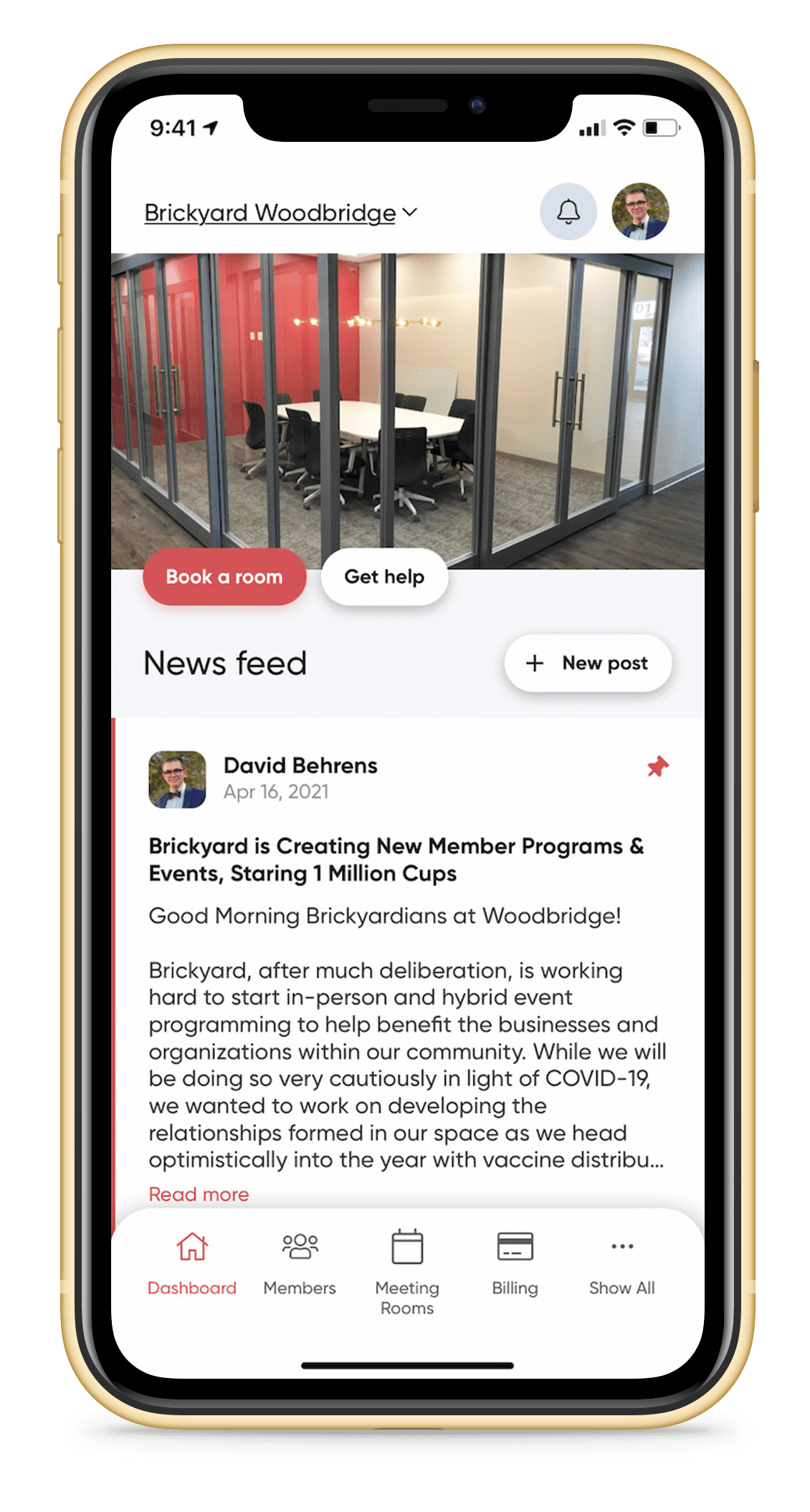 Everything Brickyard. One Place.
Our consistent goal at Brickyard is to push, support, and champion our members as they pursue their passions from wherever they may be in the world. To do this, we made Brickyard Connect homepage as easy to navigate as possible so you can access Brickyard, its resources, and the community as a whole for any any all needs.
Connecting With Coworkers Has Never Been This Easy
It's in the name – Brickyard Connect! Find community members with the skills your business needs to grow, look up fellow coworkers' contact info to schedule a meet-up, and message them through our Slack integration. Collaborating has never been easier!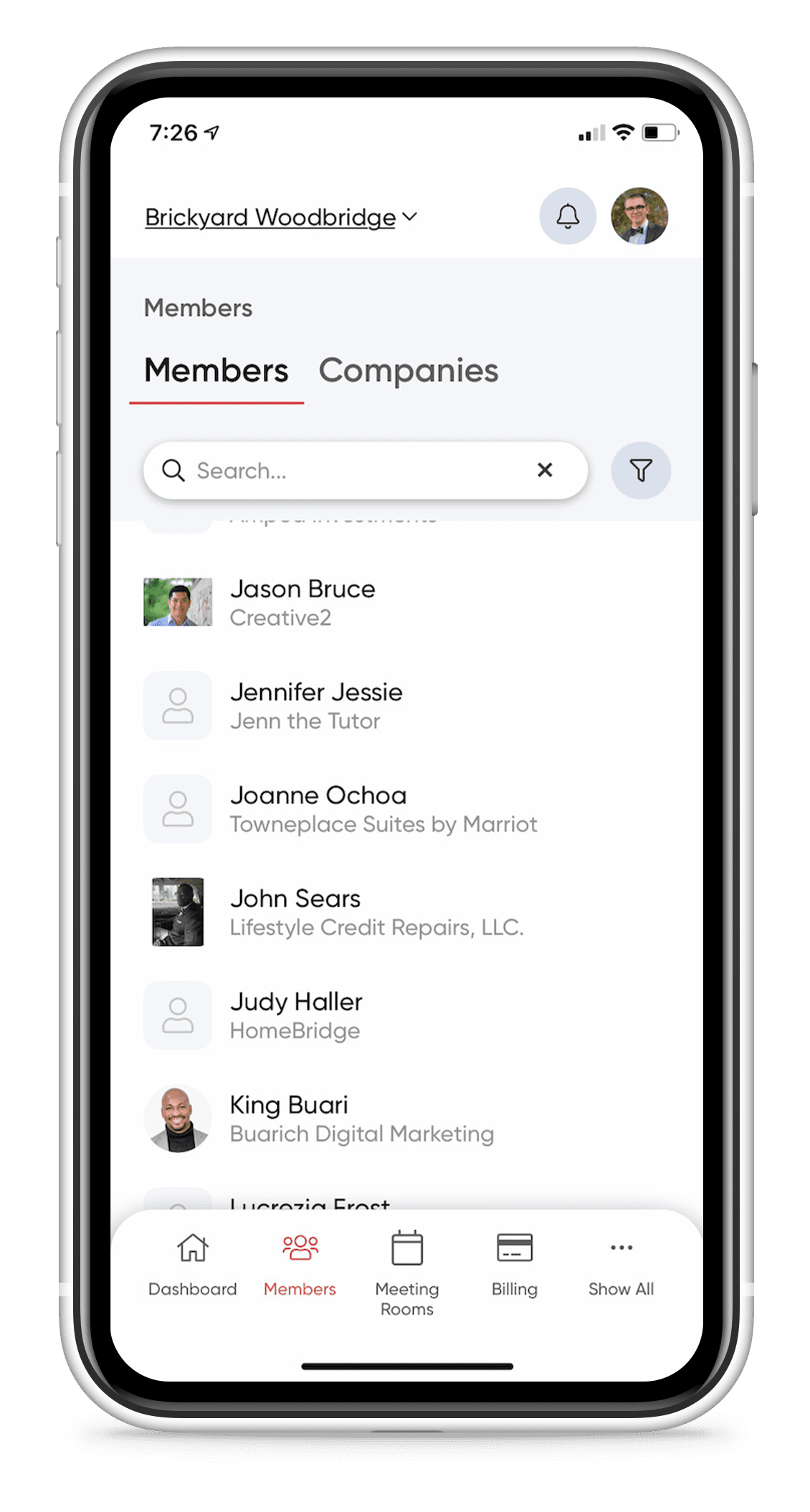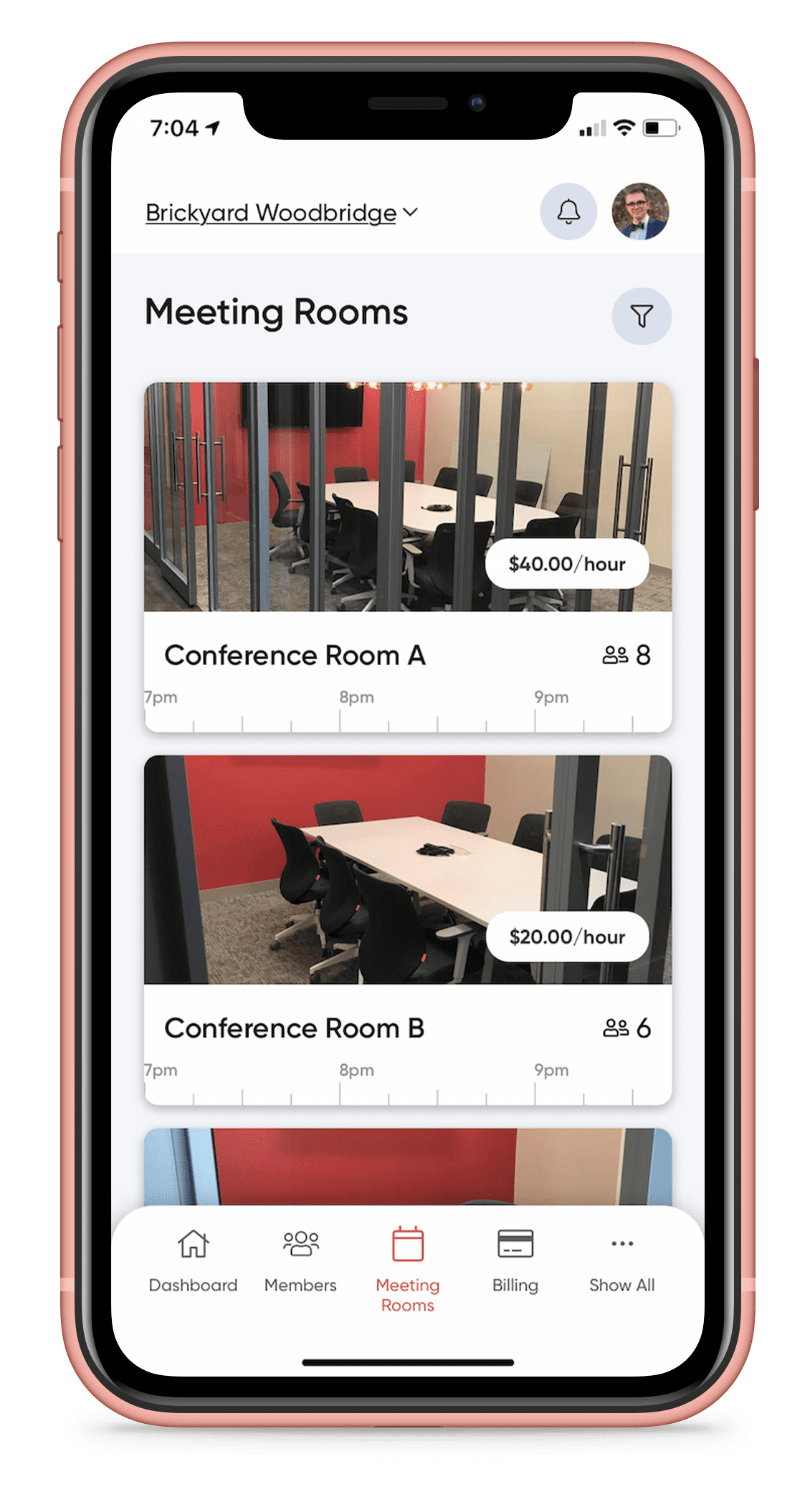 Reserve A Conference Room. Fast.
Need a clean, professional space for an upcoming meeting? With just a few clicks, you can find the room with the right amount of space and book it immediately. Have to reschedule your meeting? It's easy to adjust reservations right from Brickyard Connect!
Create Posts to Share.
Stay connected with the entire Brickyard Community by sharing what you or your organization is up to. Posts get pushed immediately to our Slack workspaces too!
BRICKYARD NEWS in real time.
Whether it's an inclement weather update, an announcement about a group lunch in the office, or a member creating a post, you'll be in the know via your device's push notifications!
Join Events with Just One Click.
Easily RSVP for our events – anything from networking gatherings to happy hours – from the app!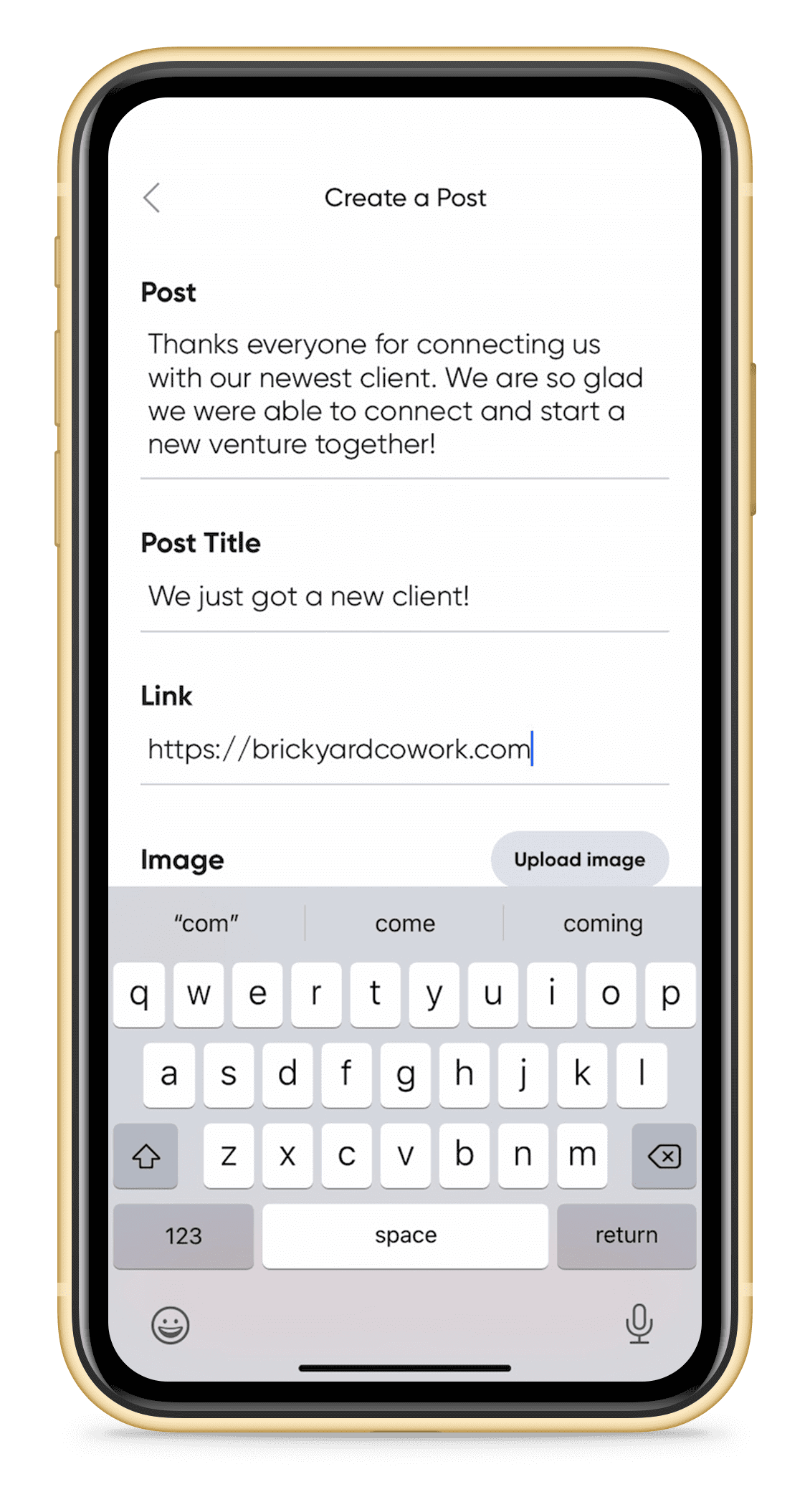 Manage Your Membership from Everywhere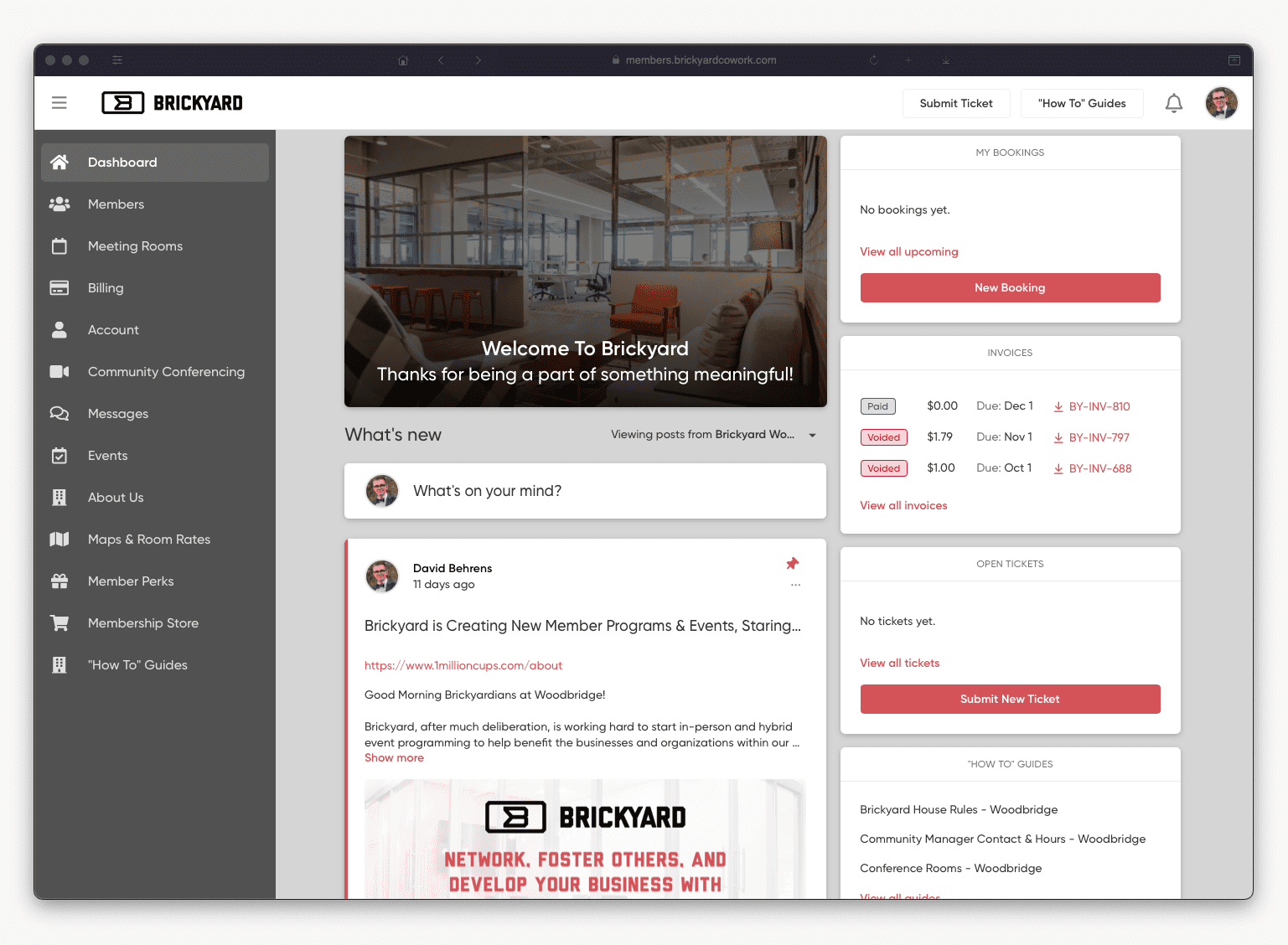 Membership Store
Our membership store allows you to make additions and modifications to your membership whenver you like. You can buy bundles of discounted conference room hours, upgrade your membership, and more.
Community Conferencing
No need to download other programs for remote meetings with clients or fellow members; digital conference rooms are built into Brickyard Connect!
See Our Location Maps
Brickyard Members from any of our locations can find a full map of all three of the spaces in our web app. This allows you and your guests to know how to navigate around each office with ease!